Everywhere in life there are rivalries. Sports teams have fierce rivals which often result in a tense atmosphere on the playing surface and, more than likely, the stands. Government organisations look to battle it out to get 'one over' on their opponents by any means necessary. It is understandable when it comes to gaming that there will be rivalries. The main rivalry which rains-down on the gaming community is the constant battle between Sony and Microsoft. As we edge closer towards E3 next week, I for one am sick of 'fanboys' and 'fangirls' constantly taking up space on article comment sections and social media, arguing which company's system is better.
The console war between the PS4 and Xbox One is nothing new to gaming as we have experienced the exact same rivalry over the past two generations. Gaming rivalries have been around for a while as we had Nintendo and Sega constantly battling each other through the 90's. Now though, one of these are still making consoles and one isn't and the faces of their brands, Mario and Sonic, are now hand-in-hand as they enjoy pointless trips to the Olympics on the Nintendo Wii and DS. I understand that many gamers want to stick up for their own 'side' and have probably chosen a side to stick with over the past 10 years. While gamers who experienced the rivalry in the beginning have grown up, the opinion and attitude toward the companies hasn't.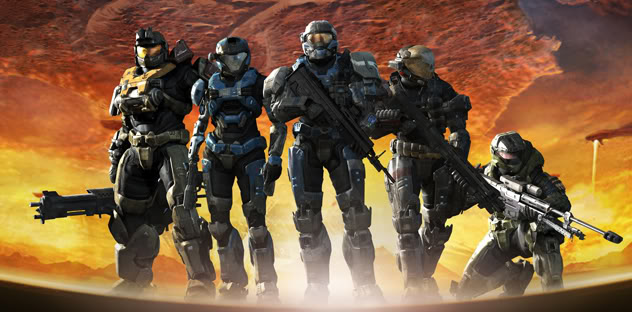 Everyone is entitled to their own opinion no matter what the subject is, of course, but I feel as though some of these opinions are turning people away from console gaming and redirecting them to the PC market. To tell you the truth, I believe that this may well be the last great generation for gaming consoles as mobile and PC gaming are both on the increase. Free-to-play games seem to be appealing to more and more gamers as the state of the economy means that money has to be spent wiser than before. All the terrible jokes and sense of 'we're better than you' as much as they are funny to see from time-to-time, they are more harmful than anyone recognises.
In the lead up to E3, fans of the PS4 are having a whale of a time tearing the idea of the Xbox One to pieces by poking fun at it at any given opportunity. While I do admit the Xbox One does seem to feature some controversial ideas, I'm sure there is more to come from the PS4 after the initial vague unveiling. There is no doubt at first glance the PS4 is designed more for the gamers rather than entertainment as a whole but I feel more has to come from the pre-owned games. Would EA agree to terminate the online passes without making up the money elsewhere? I don't think that the PS4 will play pre-owned games on its system and both the Xbox One and PS4 will be equal as far as pre-owned games are concerned.
The Xbox has been renowned for its shoot-em-up games with titles such as Halo and Gears of War while you would associate story driven games with the Playstation as it has titles such as Uncharted, God of War and Heavy Rain. I am at an age now where I can't understand why everyone can't enjoy games for being games. I enjoy playing Killzone but I also enjoy playing Halo as well. I like both franchises individually as I know that both offer different yet great experiences and if a games good then I will recommend it regardless of which console it's for.
Nintendo have had a successful past few years (with the exception of the Wii U) and they don't have any real rivals. Gamers enjoy their products because they're fun and charming at the same time. There is nothing out there for any Nintendo to beat as they have had control of the handheld market since the original GAME BOY. The PS Vita hasn't been too successful but there is still plenty of time for it to come good. You hear of Nintendo fans attacking Sony fans due to their console being lacklustre, do you? I certainly haven't heard of this happening.
I am still undecided which console to buy first out of the PS4 and Xbox One and will still be undecided until after E3 has happened. There was one point in my gaming experience that I would support the Xbox over the PS2 as it was so different at the time and wanted more of my friends on-board. That transferred over to the Xbox 36 era also but in the past few years, I have just appreciated games for being games and I don't understand why other gamers in the gaming community can't do the same. We're all here for the same reason… to have fun!
@SimonMarshall6