With the busy season of brilliant games just around the corner, EA have been holding open days, in the UK, for the public to play two of their biggest games which are being released this fall in Gamerbases located in a HMV store in certain cities. Multi-award winning sports series FIFA headlines with its newest release FIFA 13 and a return to classic Need for Speed with a reboot of Most Wanted.
 Four cities have been chosen in which to showcase these games and these have been Manchester, London, Edinburgh(which have already happened) and Glasgow in Scotland which is taking place this Saturday. I will be attending the showcase which will be taking place in Glasgow tomorrow and I am eager to see what the latest FIFA has to offer and also to see how Need for Speed has changed.
With the FIFA 13 demo being released on Tuesday September 11th, I will be providing a small preview of what FIFA 13 will be like before the demo is released after I play some games on the sequel to the highest selling football game last year.
With high numbers expected to turn out, I will be seeing how the crowds react to the new features such as the skill games, updated manager mode and a new first touch feature.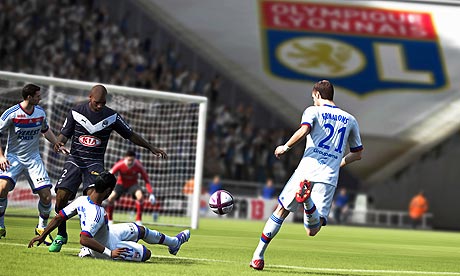 While many in the Glasgow area will be attending solely to play FIFA, Need for Speed: Most Wanted will also be available to play. With the game going back to the classic gameplay of free-roam driving and the game focusing on street racing, fans of the original games such as NFS Underground will be pleased.
Need for Speed has seen a move away from the street racing which the series was renowned for, moving toward circuit racing but now that Criterion, creators of Burnout, are in charge, the series looks to be back to winning ways.
As there is only one remaining date of the showcase still to go, the details for the show is as follows:
Glasgow HMV Gamerbase 2pm-8pm   8th September
As I have mentioned before, I will be completing a preview as well as a review of the event itself. Hopefully it will be a good one!
@SimonMarshall6