"BING" Achievement unlocked – Begin to read this article – 1000G
When the Xbox 360 was released in late 2005, there was a new phenomenon which hit the world with Achievements. 7 years later, the achievements are far more difficult, usually, than they once were as developers look for the gamer to put as much time and effort into games as they can. Also, with Sony's Playstation 3 being released in late 2006, they released a similar award scheme with Trophies. Throughout the duration of both Xbox's and PS3's lifetime, there has been much talk of achievements and what they add to games. Is this something which gaming needs or is it something which the industry could do without?
These days you get terms such as "Achievement lover" or "Trophy addict" for players who love collecting achievements in every game which they play. Other players ignore the achievement system or some are not fussed by it, for instance if they get achievements then great but if not then who cares? There are so many types of gamers out there with the Hardcore and Casual communities but achievement hunting is something which many gamers have in common.
The dictionary defines achievement with the following phrase:
Something accomplished successfully, especially by means of exertion, skill, practice, or perseverance.
With this statement, can it be applied to achievement hunting these days? The answer would not be clear. In the beginning of achievements, it was relatively easy to collect 1000 gamer score on most titles. As the number of games on the system improved, developers worked out more interesting achievements which would challenge the player and make the player think more about playing the game. But with this gradually increased skill level required for achievements, gamers began to cut corners and find easier ways to gain the necessary credentials to earn the triumphant "BING".
Cutting corners which degraded players who would have had to earn the achievements honestly by numerous playthroughs or pushing them to the limit. Yes many achievements do take several hours to complete. Gears of War 3 achievement "Seriously 3.0" which players managed to obtain only a few weeks after the games release due to grinding in private matches and playing numerous social events one after another in private matches to gain the "Socialite" achievement. Strictly speaking, this is not cheating nor is it as serious as hacking but is frowned upon by many. This is not the way in which the game was intended to be played. Of course the game is still allowed to be played in this manner but is looked down by many within the community. It is understandable in some instances where players wish to get every achievement as fast as possible and then move onto another one as the concept of gaining achievements is a real reward for some players but most games these days allow for shortcuts.
Personally, I enjoy gaining achievements. It is a reward if you complete certain tasks or in a certain way. Some are ingenious and very well thought out such as the "Sexting" achievement in Metal Gear Solid HD Collection and is funny in the process. These are the type of rare achievements I enjoy. They don't affect the gameplay and make the game stand out even more. Throughout my Xbox Live history I have in total 56765 which is a fair reflection on my completion rate to the amount of games I play. I have completed in total 6 titles: 4 games from the Arcade and Windows Phone and 2 retail titles. As much as I enjoy obtaining achievements, the pleasure of gaining the awards should not take your pleasure away from enjoying the game. On the topic of Windows Phone games, it's an excellent feeling when you are at work or out somewhere and get achievements on the go but, again, the enjoyment of the game comes first.
Another way in which games are cheapened by achievements is how easy some games are for achievements. When the 360 was a new console, there were several games which were easy to achieve 100% achievements in including King Kong, NBA 2k6 and Fifa 06. These games were bought to show of the console's potential but eventually games such as Teenage Mutant Ninja Turtles and Avatar were released, these games have become infamous for achievement hunters who search high and low, especially for Avatar, to gain that extra 1000 gamerscore that takes less than 3 minutes. For these types of games, it is a slap in the face for the games developers who work long and hard on certain games and if gamers are merely using it for achievements instead of enjoyment, I'm sure it is not encouraging.
Achievement hacks are the worst perpetrators however. Automatically putting each game they have played up to 1000 or full gamerscore all at the same time. I am glad that Microsoft take strict action against these individuals as this is blatant cheating and shows you the dark side of online gaming. As much as achievements encourage positives in gaming, to push you to the next level and beyond, there certainly are some downsides.
One of the main upsides to achievements is that it gives the gamer a chance to interact with the community. Whether you are requiring help for a certain achievement or are looking for players to interact with on the game, it allows the player a chance to interact with the community at large. If someone sends me a message via Xbox Live or on Twitter etc looking for help with a multiplayer/ co-op game then I will certainly give the player a response, most often helping them when I can. I'm sure many of the Xbox community will share the same views. Community gaming nights are key in co-op driven stories and multiplayer achievements are crucial, not just to your Xbox Live experience but also to your achievement success. Games such as Gears of War 3, Forza 4 and Rock Band all have dedicated community members who thrive on meeting new players to share their enthusiasm for their favourite titles with as well as gain achievements.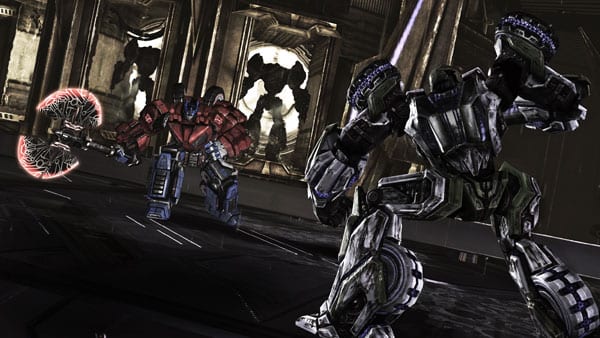 Are achievements something which will be implemented into the next generation of consoles? I believe it will live on in some way. Many gamers have collected thousands of gamerscore and to see it go to waste would be a shame. It is a really good system which many gamers abuse but the majority of us either ignore it or get on with the collecting honestly. As I have said, it does bring the worst in some people but maybe Microsoft could reward gamerscore with leaderboards or something along those lines in the next generation. Just an idea but achievement hunters will hopefully continue to get a buzz from hearing the "BING" sound. At the end of the day, its only a number… right?
@SimonMarshall6